What makes the perfect chai? Creamy milk? Beautifully balanced spices? The right temperature? Cooking technique? A combination of the above? Having spread to cafes in all corners of the globe, chai is one of the world's most popular [and tasty!] warm beverages. There's just something so comforting and uplifting about the mix of spice and heat.
As much as international chai connoisseurs might debate over what makes the ideal brew, there's one thing they agree on: you haven't really tried true chai until you've been to India. If you're staying at a hotel in Chennai and looking for something to spice up your day (or night!), here's where to find the best of what's on the boil - from large tea houses frequented by celebrities to hole-in-the-wall kiosks favoured by local employees.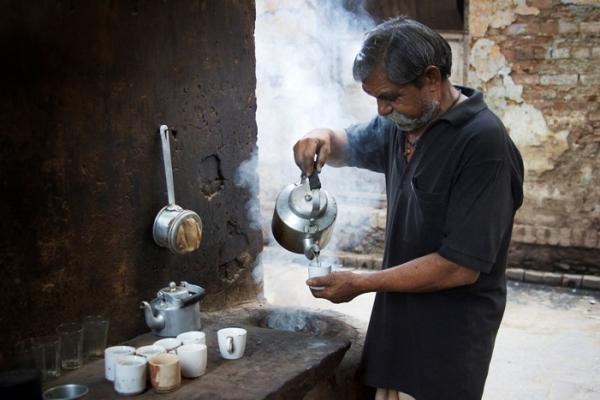 Image Source
Lloyd's Tea House

Considered one of the 'elite' tea houses in Chennai, Lloyd's is a favourite with local celebrities. The masala chai is spicy and invigorating - definitely the perfect 'pick-me-up' before, during or after a day spent wandering the city. The delivery style is particularly novel - the tea is brewed above an hourglass, which serves as a timer. On the spot, you decide how strong you'd like it and, at the appropriate time, request service. In addition, there's an extensive menu of other teas, including exotic flavours like mango, wine and fennel, and an array snacks is available - from cottage cheese balls to vegetable pizza to desserts.
Lloyd's Tea House is open between 11am and 11pm, Monday to Saturday, and between 9am and 11pm on Sunday. You'll find it at 179, Lloyds Rd, Gopalapuram.


Image Source
Kettle Tea House
The Kettle Tea House describes itself as the 'first concept-driven tea house in Chennai'. Not only does it boast a truly enormous range of teas [including several incarnations of chai], it also offers a long menu that matches tea with food - as we're used to seeing with wine.
The focus is on high-quality brewing and cooking. Supremely fresh tea leaves mean that the chai delivers more complex flavours than that found in other establishments. The menu features a noticeable Western influence, with the inclusion of pasta, paninis, open sandwiches and gourmet desserts. The Kettle Tea House is located at 3362V, AE Block, 10th Main Road, Anna Nagar West. If you'd like to keep up-to-date with developments, visit their Facebook page.


http://en.wikipedia.org/wiki/Masala_chai
Cup 'N' Saucer
Be warned - Cup 'N' Saucer is only for tea purists. All the beverages are served black, allowing visitors to savour the tea in its full-bodied entirety. So if you're a dairy addict, you might find it slightly confronting. But then again, what's travelling without a few new experiences?
Cup 'N' Saucer is found in Anna Salai, on the first floor of Sencers Plaza Phase Two.